Finding The Right Education Path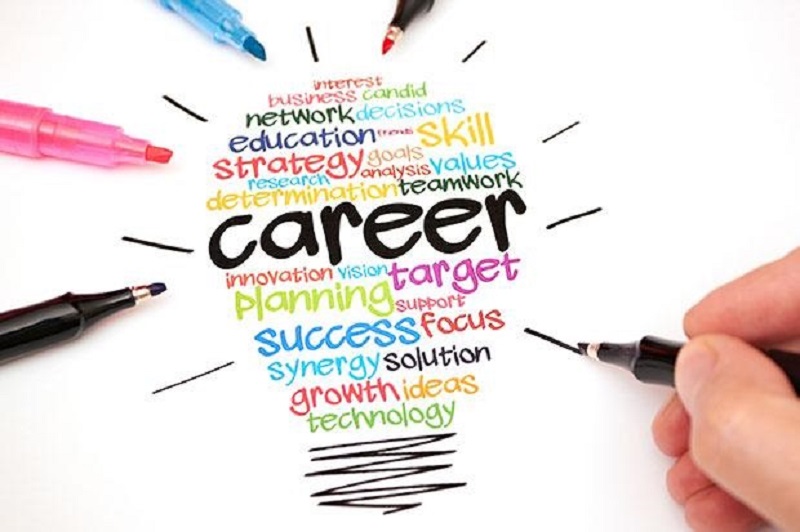 High school diplomas are the result of 12 years of academic achievement at any of the nation's public or private schools. Many high school seniors are at the end of their high school careers and will be deciding the path to follow. Vocational education and traditional college education will be equally appealing to students in 2022.
According to a Washington Post article, almost half of high school-aged students (48%) enrolled in four-year college or university programs. The remaining 52% went on to a trade/vocational school or joined the workforce right after high school. High school students aren't the only ones who go to college.
According to the National Center for Education Statistics, 17% of four-year students are 35 years old or older. Students in this age group who choose to enroll in a two-year program see their numbers rise to 61%. Although the backgrounds of the students in this group are very different, they all have similar educational paths. The main factors that determine their education path are salary and interest in the profession.
How can one choose the right educational path? Today's students have many options. There are also many academic programs available that make college affordable and convenient. It can be difficult to choose the right educational path that will lead you to a fulfilling career. When choosing an educational path, there are a few things to consider.
Making an inventory of goals and targets
The first step to choosing a college is knowing your interests before you look at the academic and vocational programs. A holistic assessment of your future career should be done by anyone who is considering a training or degree at a vocational school. This includes factors like earning potential, time required to complete the degree, and interests in the field. You can make a list with your hobbies and interests, and then compare them to jobs that are similar to yours.
Writing down your strengths and weaknesses can be a great strategy to help you find a career path. The list doesn't have to be long. Five strengths and five weaknesses should suffice for starting your search for a job. This small list can be used to compare careers that require similar strengths.
An inventory test is another way to find the right program. Potential students can access a variety of career aptitude tests online. These tests are useful in determining their career path. They also ask students a range of questions about their personality and skill sets. Although the results are not the final deciding factor in choosing a job, they can provide insight for the test taker.
These inventory tests can also be helpful in determining the type of school that one may attend. A career counselor can help students give more details to them, which allows them to offer better career advice and other options for training for their chosen career, including college. A chat with a career counselor is a good idea.
High schools, colleges and universities have student resource offices that can help students as well as the general public. Counselors are trained to assist both adults and students who are changing careers. The counselor is not only there for students to weigh the pros and cons of each career, but also to offer options to help them reach their career goals. The advisor may be able help with your college or trade school application depending on where you are located.
Once you have completed some or all of the activities mentioned, you can choose a career. The individual now has several options for career choices. However, it is impossible to decide if the chosen career is right for them without actually working in that field. Job shadowing is usually a one-day job in a particular field.
This hands-on approach helps you to understand the job duties. Shadowing can give participants a glimpse into the job and allow them to practice the skills. Shadowing can give you a glimpse into the work culture and job expectations, as well as the duties. Volunteering is another way to see what kind of career path someone might choose.
Shadowing and volunteering can give participants exposure and opportunities to build their resume.
Selecting a program
It can be difficult to find the right career. Once you have found it, you need to look for training opportunities. This is an important part of the college/vocational school hunt. It doesn't make sense to go to school if the subject or program of study you are interested in does not exist.
The career counselor, as mentioned previously, is the best place to start your search for training options. If you are doing this search on your own, it is important to include programs that provide training in the desired areas. Experts suggest that this list should include at least 10-15 college programs.
This is only a partial list. Prospective students must consider other factors, such as class schedules. Imagine a student who has children but cannot attend school during the day, but wishes to study advanced nursing. Because of their daily commitments, the traditional day schedule may not be suitable for them. Many educational institutions offer online classes, or hybrids of in-person and online courses across a variety of disciplines. A student may find herself enrolled in an online university program in nursing — such as Walsh University's — that gives them the skills to take on leadership roles within the profession.
Apart from class flexibility, it is important to consider the cost of a program. Private schools are usually more expensive than public schools. Students pay higher tuition to attend academic programs out of state than they do for in-state programs.
A student should not forget to consider other costs, such as tuition. Additional costs such as room and board, books and transportation, as well as additional college fees, are all part of the cost of an education program. However, prospective students should not lose an opportunity to study at college. College programs often offer financial aid packages, which is another factor to consider when choosing a college.
No matter what course you choose, whether it is vocational or four-year, the tuition and other outgoings can be very expensive. Most programs offer financial packages that are based on demonstrated student needs to make college more affordable. This need is determined by each program, but most colleges and universities provide funding in the form grants, loans, work-study, scholarships, and loans.
Grants are money that the student doesn't have to repay. Work-study funds students to work on campus during the semester. On the other hand, loans are money that the student is required to repay after graduation or employment. To determine if borrowing money for education is possible and practical, students need to consider their earning potential.
Scholarships are money that is given to students for their achievements in a particular area. The school may offer scholarships to students. Students also have the option of researching private scholarships. Scholarships have restrictions on who can apply. The cost of tuition and financial aid play a significant role in determining whether a student chooses to study at an academic or vocational school.
Students might not realize the importance of financial aid in education. However, they may find that financial assistance can reduce costs and allow them to attend more expensive programs that offer more support. An out-of-state program, for example, maybe more costly but provides a financial aid package that cancels most of the cost. The Free Application For Federal Student Aid (FASFA website explains the application process. It can also help prospective students determine if the program is affordable.
Additionally, the student should consider any additional resources offered by the program. Some of the most prestigious academic programs will do anything to ensure that the student is ready for whatever vocation they choose. These offices provide tutoring and academic advice.
Some programs offer resources, such as career resource centers, that can help students prepare for employment after graduation. These schools offer career support and internship opportunities for students in their fields. They also host career fairs. Many career centers also offer workshops on resumes and cover letters, as well as interviewing skills. Although not essential to obtaining a degree that prepares you for a job, a program with a career center or similar resources can help students transition from college/vocational school graduates to employed professionals.
Prospective students need to consider their personal goals and needs. Many students will be spending a lot of time in the program. While one student may enjoy a large college that offers active sports, another student might prefer a smaller college that has a more narrow focus, such as a college for liberal arts. The school's overall mission might also be a concern. Many schools are smaller and focus more on students and teaching than others. Others have research-oriented programs.
Research-focused programs place a lot of emphasis on the amount of research that professors produce. This is the key to securing tenure. Professors may be more inclined to research because many general education courses are large and taught with teaching assistants. This could make a difference for students who are not independent learners.
This research leads to narrowing down the college search. You can visit the academic program if you are unsure about which college to choose. The program may offer visits throughout the year. It is one thing to view the program and learn about it, but a visit will allow you to experience the program in action. The prospective student can also visit the offices to talk with staff about their interest and the program.
Last words
When you take the first step, keep in mind that the program prepares you for a career that will allow your to provide support for yourself and also give you a sense of satisfaction and purpose. The program will teach you the necessary skills and give you valuable resources to help you achieve your career and educational goals. While financial considerations are a major factor in this decision, students also have several options for funding their education.
People of all ages have the opportunity to participate in a program of study and gain new perspectives. The choice between a college or university and a trade program can mean the difference between a frustrating, disappointing, and unsuccessful educational experience and one that successfully transitions a student to the workforce. It takes patience, planning, and deliberation to choose a program that prepares you for the workforce.