06 Mesmerizing Ways to Style Your Shoulder Bags Effortlessly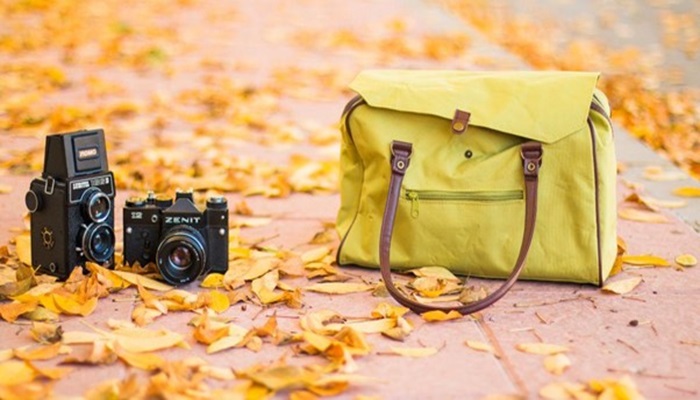 In the dynamic world of fashion, accessories are essential to define a person's style. Of these, the shoulder bag is the most classic and adaptable, adding a touch of elegance to every outfit. This piece reveals six captivating ways to accessorize your shoulder bags with ease and style as we explore the fascinating world of fashion.
These styling tips promise to revitalize your wardrobe with everything from traditional looks to bold statements, letting you showcase your individuality through the creative embellishment of this cherished ornament. Come along on a voyage of creative style as we examine how you may incorporate your shoulder bag into your overall look.
Shoulder bags: Staples for Women's Wardrobes
In the ever-changing fabric of women's fashion, some pieces stand out as essentials and accessories. The shoulder bag stands out among them all because it effortlessly combines functionality and flair. We explore six captivating ways to dress your shoulder bags in this examination of sartorial refinement, turning them from functional accessories into personal style statements.
Classic Bag Look
The Classic Bag Look is an ode to timeless elegance that goes beyond fads in clothing. This strategy is choosing a shoulder bag in muted colors, like black, brown, or beige, to guarantee adaptable compatibility with various ensembles. The bag's straightforward design makes it easy to pair with any outfit, whether going to a formal event or having a laid-back day out. The classic quality of the Classic Bag Look adds a refined touch to your look that will always stay in style.
Bag Accessories
With Bag Accessories, your shoulder bag can become a unique fashion statement that elevates your ensemble. Add embroidered keychains, whimsical charms, or silk scarves to your luggage to make it look more elegant. Using this method, you may showcase your uniqueness and originality while transforming your shoulder bag into a blank canvas for your distinct aesthetic. In addition to showcasing your distinct style, bag accessories provide a fun way to update the look of your bag and keep it matching your changing personal style tastes.
Casual Chic Wear Look
The Casual Chic Wear Look is a perfect daily wear option since it combines refinement and comfort harmoniously. Wear your shoulder bag with flowy maxi dresses, fitted jeans, or loose-fitting shirts to look effortlessly beautiful. This method puts comfort first without compromising style, giving you the confidence to go about your everyday business. The secret is to create a look that can easily go from a laid-back brunch to an afternoon stroll by striking a balance between relaxed and sophisticated.
Mix and Match Textures
Mix-and-match textures are an imaginative way to play with contrasting textiles and add visual energy to your ensemble. Try wearing a textured leather shoulder bag with a silk shirt to give your outfit more dimension and appeal. Using this approach, you can play around with different fabrics to create an outfit that draws attention and is visually appealing. Mix and Match Textures is a styling option that elevates your entire look. It may mix knit sweaters with suede purses or contrast denim coats with polished leather.
For An Edgy Look
Use the "For An Edgy Look" method to style your shoulder bags and embrace the avant-garde. Select a bag with distinctive detailing, unusual shapes, and a hint of disobedience that speaks volumes. Shoulder bags can be made into eye-catching accessories with metallic elements, studs, and colorful designs. This edgy appearance is ideal for individuals who aspire to a bold, fashion-forward style. Wear leather jackets, distressed denim, and ankle boots with your striking shoulder bag for a nonconformist and urban cool look.
Statement Shoulder Bag
There are moments when you want to make a bold statement, and nothing does this more effectively than a Statement Shoulder Bags for Women. The bags in this category are meant to be audacious, distinctive, and self-aware. Choose striking patterns, big shapes, or vivid colors that grab attention. With ease, the Statement Shoulder Bag takes center stage in any ensemble, giving you the confidence to show off your individuality confidently. Allow your bag to speak for you, whether you're going on a casual outing or a social gathering.
For Office Wear Look
In the business world, the accessories you choose to wear can greatly affect how you come across. A well-chosen shoulder bag that radiates professionalism and style can elevate your work attire. Choose a structured bag that goes well with your business clothing, preferably in a solid color or with a subtle design.
The goal is to achieve the ideal blend of professional office demeanor and stylish elegance. You may make a lasting impression in every professional situation by wearing a Statement Shoulder Bag for workplace wear from business meetings to after-work events. Pick a look that exudes confidence and sophistication to make going from your desk to supper seem easily put together.
Conclusion
In conclusion, add effortless sophistication to your style. In the dynamic world of fashion, where individuality is valued, the shoulder bag becomes an indispensable medium for showcasing one's distinctive style. This investigation into six captivating methods to accessorize your shoulder bags has uncovered a creative and adaptable tapestry that elevates these accessories from simple carriers to unique statements.
Regarding business meetings and after-work events, the Statement Shoulder Bag for the Office Wear Look effortlessly combines fashion-forward elegance with business-related professionalism. In every professional situation, the well-selected structured bag becomes an accessory that completes and elevates your appearance.
The takeaway from this investigation is unmistakable: your shoulder bag is more than just a practical accessory, it tells a tale, makes a statement, and expresses your individuality. Therefore, embrace the variety of styles, try different combinations, and let your shoulder bag play a key role in your ever-changing personal style story. There are no rules in the realm of style, only countless opportunities just waiting to be discovered.